Hearing Loss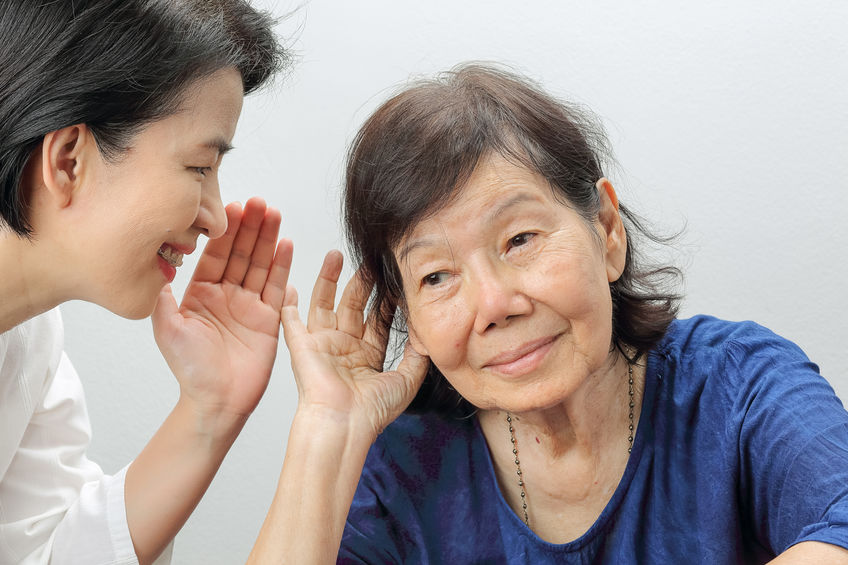 When an individuals hearing is not optimal, it can lead to feelings of detachment. Day-to-day conversations can prove difficult, causing them to withdraw from people and activities. The sense of isolation can be frightening, depressing and lonely. It can make them feel helpless, frustrated, resentful and angry.
The Facts
Approximately 35 million American adults suffer from hearing loss. Of those, only 1 out of 4 who could benefit from use of hearing devices actually use them. The first step to reconnecting to the world is visiting a hearing care provider. Our professionals have the technical expertise and years of experience required to correctly assess the cause of any hearing problems and recommend the appropriate course of action. We also have staff physicians whom we partner with to diagnose and treat any medical issues that may be present. This booklet serves as a guide to help you better understand the mechanics of hearing as well as the process we utilize when reconnecting individuals to their listening world.
The Art & Science of Hearing Solutions
Hearing Loss Investment Chart
The hearing care industry is full of options, promising better technology, lower costs or greater capabilities. However, what is the point of having the most advanced technology if that technology doesn't improve hearing lifestyle?
We believe it's not only about having the latest technology solutions, it's about how the correct technology is applied by the best hearing care professionals to deliver the precise solution for your hearing needs. We understand how critical it is that your hearing solution is custom tailored to fit your lifestyle. This philosophy is what we call "The Art & Science" of hearing care.
The "Art" is our physicians' and providers' ability to understand your lifestyle and counsel you in the process of reconnecting to your world. The more demanding your daily listening situations are, the more comprehensive your counseling and technology solution will be.
The "Science" references the specific technology and rehabilitation techniques provided by your hearing care professional. It is the combination of our provider's "Art" and today's latest technology that will give you the best value for your investment.
Today's Hearing Devices Offer Revolutionary Advancements Designed to Satisfy
Advancements in digital hearing technology have resulted in numerous features designed to enhance the user's experience. Some of the more important advances that you will want to consider prior to investing in treatment for your hearing loss include:
Directional Microphones:

The use of directional microphones means that the hearing device can focus in on the sounds the user wants to hear while filtering out unwanted noise. This feature can dramatically increase the ability to understand and communicate.

Feedback/Whistling Cancellation:

Hearing devices with feedback cancellation can detect the feedback that can cause annoying whistling sounds before it is heard.

Open Technology:

Traditional ear molds that fit tightly within the ear canal can cause occlusion…that "plugged up" or "talking in a barrel" sensation. Open ear molds allow for more venting by keeping the ear canal less obstructed.

Automatic Adjustments:

As environmental conditions change, the user can easily adapt to wind, crowd noise and talking on the phone with hands-free convenience.

Customized Programming:

Digital technology means your hearing provider can program your hearing devices to meet your unique needs.

Connectivity:

The newest technology allows you to connect wirelessly to your cell phone, TV and landline phone through your hearing devices.
Making an Informed Buying Decision
You should expect to partner with your hearing care provider to choose the hearing system that is ideally suited for your listening lifestyle. Considerations to be weighed in your decision-making process include your personal lifestyle, your level of hearing loss, the physical characteristics of your ear canal, your cosmetic preferences, your manual dexterity and your budget.Using Hearing Technology to Improve Your Life
How do you know you're getting the solution that's perfect for you? Our 4-step process ensures you will receive the solution that will best meet your needs. Our unique approach sets us apart from others because to us, it's not about dispensing products – it's about reconnecting you to your world.